Datenbank?
Information about the ticket
Question
Status: Closed
To PointsAPI
Liebe Mine-Home gemeinde,
Ich habe folgende frage ich versuche PointsAPI mit meiner Datenbank zu verbinden aber es will nicht :C
Hier mal ein paar Screens.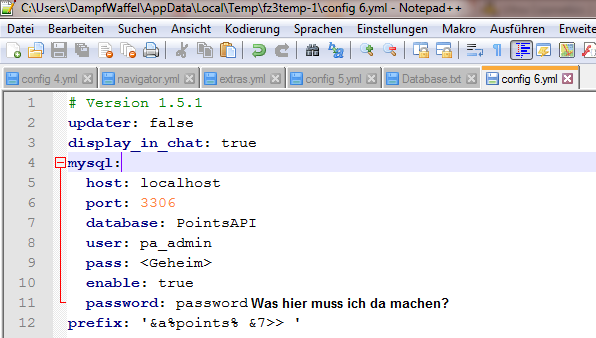 Hier noch der Log : http://pastebin.com/YvE10Yeq
Und noch ein Fehler oder was auch immer.
Wenn ich das in den Kommentaren Poste
Kommt ein netter 503 Error
Service Temporarily Unavailable
The server is temporarily unable to service your request due to maintenance downtime or capacity problems. Please try again later.